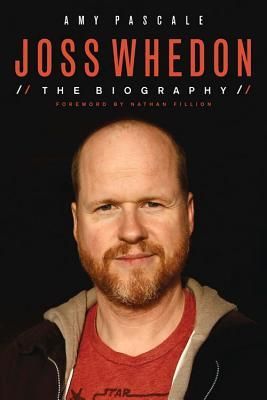 From the cult favorite Buffy the Vampire Slayer, which netted four million viewers per episode, to the summer blockbuster The Avengers, which amassed a box office of $1.5 billion, Joss Whedon has made a name for himself in Hollywood for his penchant for telling meaningful, personal tales about love, death, and redemption even against the most dramatic and larger-than-life backdrops. This biography follows his development from a creative child and teenager who spent years away from his family at an elite English public school, through his early successes—which often turned into frustrating heartbreak in both television (Roseanne) and film (Buffy the Vampire Slayer)—to his breakout turn as the creator, writer, and director of the Buffy television series. Extensive, original interviews with Whedon's family, friends, collaborators, and stars—and with the man himself—offer candid, behind-the-scenes accounts of the making of groundbreaking series such as Buffy, Angel, Firefly, and Dollhouse, as well as new stories about his work with Pixar writers and animators during the creation of Toy Story. Most importantly, however, these conversations present an intimate and revealing portrait of a man whose creativity and storytelling ability have manifested themselves in comics, online media, television, and film.
Let me start this review by saying I HATE reading non-fiction books with a passion. I can't remember a single instance where I managed to read a non-fictional book from start to finish unless it was also meant to entertain in some way or another. I even struggle with essays I have to read for university. Don't get me wrong, they're always interesting in some form or another, but where are the DRAGONS? Where's the MAGIC and the CHARACTERS and the SUSPENSE? I actually love books that contain scientific elements, whether real or made-up, and I only vaguely remember the time frame of the French Revolution because of Revolution by Jennifer Donnelly. Wrap it up in a story of some sort and I can retain (fictional) virology and dates of important historical events like no one's business, but serve it to me as actual facts and I'll forget it in a min- what was that? I DON'T REMEMBER I WAS READING ABOUT A MAGICAL KINGDOM.

However, this biography is about Joss Whedon. The creator of fictional stories like Buffy the Vampire Slayer, Dollhouse, Firefly and to top it all off Avengers and Agents of S.H.I.E.L.D. All of those I love more than I would my firstborn child (don't judge me, I hate children – you're judging me even more now, aren't you?), so when a friend walked into the room with this book, I just had to borrow it.


To be entirely honest, the beginning of the book made me wonder whether I should take up yawning as a professional job, but I knew there was an e-mail Tom Hiddleston wrote to Joss Whedon somewhere in there, so I decided to keep going. The book is structured according to Joss's projects, so around the time I got to Buffy I was naturally hooked. The author states she is a fan at the beginning of the book and it CLEARLY shows in her writing. I can't really compare it to other biographies because I've never read one before, but I think the fact that the author's opinion shapes some parts of the book is problematic and I have seen other reviewers criticize this. At times it also feels more like she just assembled interviews you can probably find online yourself if you're looking hard enough. Judging by the notes the author conducted some interviews herself, but I'd say the vast majority is old news. Which doesn't mean I knew everything and it's very nice to have it all organized and in one place.

One of the most interesting things to me, was the fact that Joss Whedon is a VERY priviledged human being. And I'm saying this while completely acknowledging his creative genius and the fact that he is very aware of this privilege and uses it to make the world a little more awesome. I was dimly aware that his father and grandfather were sitcom writers and that his badass women characters were influenced by his mother's values, but I had no idea that he actually has a higher education in film studies or that he was exposed to so much creative force so early in his life.

The second most interesting thing is how often his projects failed, due to various reasons. I'm a firm believer in the fact that failure is not the opposite of success, but the way to it (I have no idea who I'm quoting here or if that quote can be ascribed to a single person, google it if you want to know), but it's always nice to see it confirmed in what is ultimately a success story. A lot of Joss's work was never or belatedly realized and distributed, which must have been very frustrating at times. I also had no idea about some of the things he did do, like contribute to well-known movies like Toy Story and Speed.

Ultimately, this book probably isn't the best example of its genre, but it DOES contain a well of interesting information if you're a Whedon fan. If you plan to buy it, take note that the hardcover is really damn expensive. I'm giving it 4 cupcakes because it's a good book for fans and anyone else probably won't pick it up anyway.