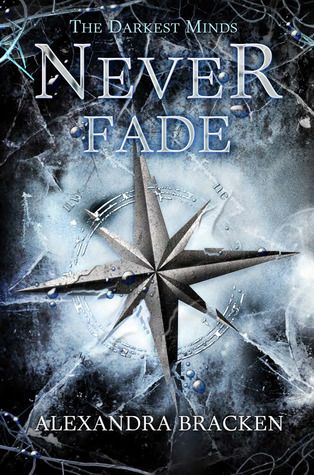 Ruby never asked for the abilities that almost cost her her life. Now she must call upon them on a daily basis, leading dangerous missions to bring down a corrupt government and breaking into the minds of her enemies. Other kids in the Children's League call Ruby "Leader", but she knows what she really is: a monster.

When Ruby is entrusted with an explosive secret, she must embark on her most dangerous mission yet: leaving the Children's League behind. Crucial information about the disease that killed most of America's children—and turned Ruby and the others who lived into feared and hated outcasts—has survived every attempt to destroy it. But the truth is only saved in one place: a flashdrive in the hands of Liam Stewart, the boy Ruby once believed was her future—and who now wouldn't recognize her.

As Ruby sets out across a desperate, lawless country to find Liam—and answers about the catastrophe that has ripped both her life and America apart—she is torn between old friends and the promise she made to serve the League. Ruby will do anything to protect the people she loves. But what if winning the war means losing herself?
No spoilers in the review, can't make promises for the comment section.

Remember how much I loved The Darkest Minds? After I read the first chapter of Never Fade (it was included at the end of my copy of The Darkest Minds), I was a little worried that it would focus more on EPIC LOVE OMG and less on all the awesome people and the interesting plot from the first book. Well. That was SO not the case.



I had trouble getting immersed in the book at first, which was partly because I was preoccupied with university stuff and partly because the book starts out in a slightly different setting, and there are some new characters we're not yet familiar with. I wasn't thrilled about this, but after a couple of chapters I was IN. The book took a different direction than I thought it would in a VERY good way. I don't want to say too much, but a lot of the elements that made the first book so good make a comeback. The new characters add to the story, but we also get to see some familiar faces.

At around page 100 things start to really pick up. Like The Darkest Minds, this book has nonstop action and there's never a chance to get bored. Ruby's world is filled with horrifying people who do terrible things, and the author never shies away from that, but there are also random moments of kindness that almost made me tear up (if you've read it: STAY SAFE OMG). There was just as much, if not more, focus on friendship and survival and coping in this book than the last and I LOVED EVERY SECOND OF IT. I really like Ruby, even though she makes questionable choices sometimes. As a matter of fact, I like Alexandra Bracken's characters BECAUSE they make questionable choices and they're flawed. It just makes them that much more interesting. Plus: the snark. The snark also helps. Up until the very end, Never Fade just DELIVERS. Remember all those great second books in trilogies? Me either, but this book avoids second book syndrome like I avoid team sports (so… very well, in case you don't know me).

This review is a bit on the short side, but that's not because I don't have anything to say about the book. I took a lot of notes while reading (by notes I mean capslock-ridden, stream of consciousness ramblings that include a lot of emotional outbursts at pivotal points in the story), but everything I want to freak out about would give something important away, so I'll just be content with staring at you creepily while trying to hypnotize you to read the book, so I can talk to someone about it.

Five cupcakes!