The Week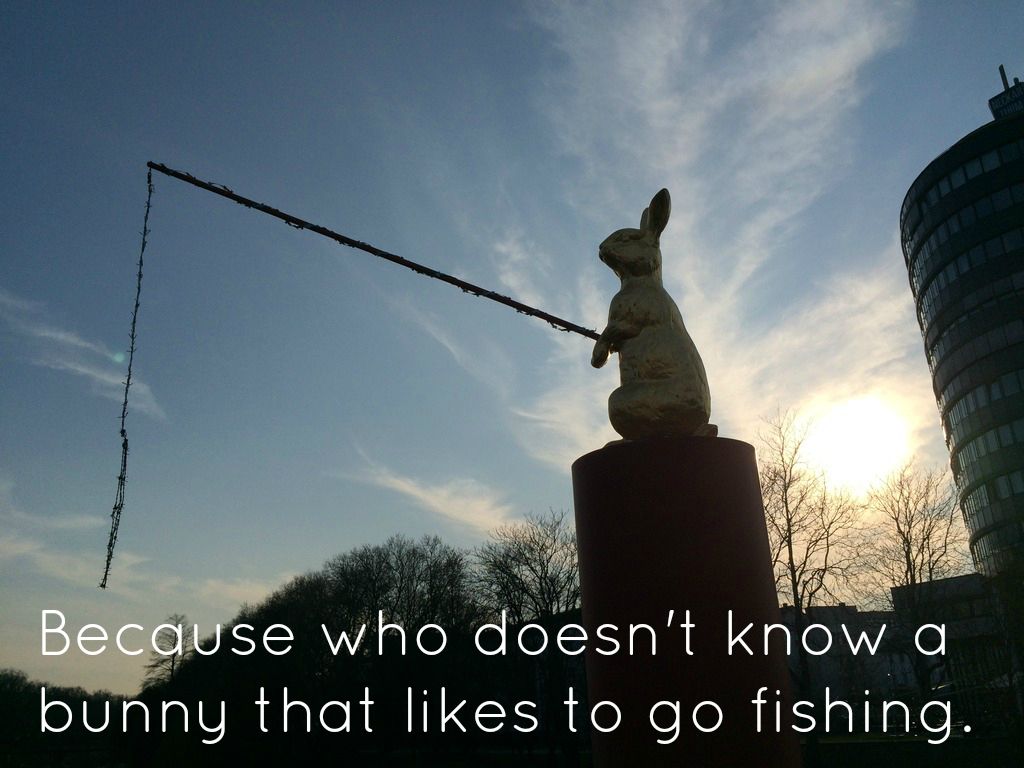 Lots of stuff happened this week! I was basically driving around, visiting people and doing stuff all week long. I finally found some decent clothes when I went to Heilbronn, then I visited a uni friend, and had a movie night with another friend. This week registration for next semester's uni seminars ended, and I didn't get into any at first (our system kind of sucks), but I have all the classes I need now. Unfortunately, I didn't get into all the courses that actually interest me (did I mention our system sucks?), so I'll have to take some stuff I'm not all that crazy about, but all in all it's an okay schedule. Plus, I'll probably only have to be present 2-3 days a week, so you now… I'll live. In astronomical news (when can you ever start a sentence that way?), there was an eclipse where I live yesterday, and I… slept in and missed it. Guess I'll catch the next one. When's that again? OH RIGHT IN 24 YEARS. It's okay though, it was only a partial eclipse. I've seen a TOTAL eclipse as a child, so take THAT suckers. Hmph. Pictures above and below are from my visit to Heilbronn, a nearby city where I went on Monday.




Meanwhile on twitter…




Jason Rothenberg is the creator and executive producer of The 100 (the tv show, not the book), and he always replies to questions and retweets fanart and all that ish. Remember my post about authors and social media? Probably not, I barely remember it. Basically I said that I love it when authors connect on social media, but it can be stressful when you write a bad review and know the author might see it. In this case, it's all the fun and none of the stress! I really appreciate when people take the time to engage with their fans.

The Shiny
But let's move on from my fangirling to all the books I got this week! Three are for university, and I also got one audiobook cheap and one for free AND I cashed in a gift card. I technically got the gift card for Easter, but it was just lying around, tempting me with its possibilities. Obviously I couldn't resist.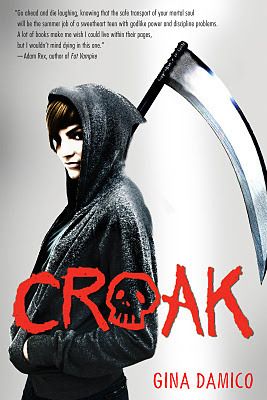 I downloaded Shifting Shadows by Patricia Briggs and Croak by Gina Damico as audiobooks. Shifting Shadows are short stories from the Mercy Thompson series. I've been wanting to read the book for a while, but not enough to pay for it, and now I got it for free on audible. I'm about halfway through Croak already, and I have mixed feelings about it. I'm also having a little trouble with the audio format. I mostly listen before sleep, but that means I keep falling asleep. EVERY SINGLE TIME. And then there's a whole chunk of the story that I soooort of listened to, but not really, because I was too tired to comprehend what I was hearing, which means I have to go back, but I heard enough that it feels repetitive to listen to it all over again. I also just have a harder time grasping and remembering things when I listen instead of read. Long story short, I'll make use of the three month audiobook subscription I have now, but I probably won't continue it afterwards.




This week's book haul is presented to you by my new bunny, Terminator. I got Uncle Tom's Cabin, Charlotte Temple and The Guys for a seminar on Sentimentalism. For non-university books, I got Night Broken by Patricia Briggs, which I've been wanting for a while and already started, and Motocross Me. I mentioned them last week, but I thought I'd include them again, because I didn't pay attention and just took a photo of all the books I received when I returned home. In a surprising turn of events, Daughter of Smoke and Bone arrived early, but in a much worse condition than I ordered. I got it used, but it wasn't supposed to look THAT used. Anyways, it's here and it's readable, so I'll see whether it lives up to the hype or not soon.

The Music
Since I bought some cool albums recently, I thought I'd share! I was a little bored with my music, so I invested in some new tunes.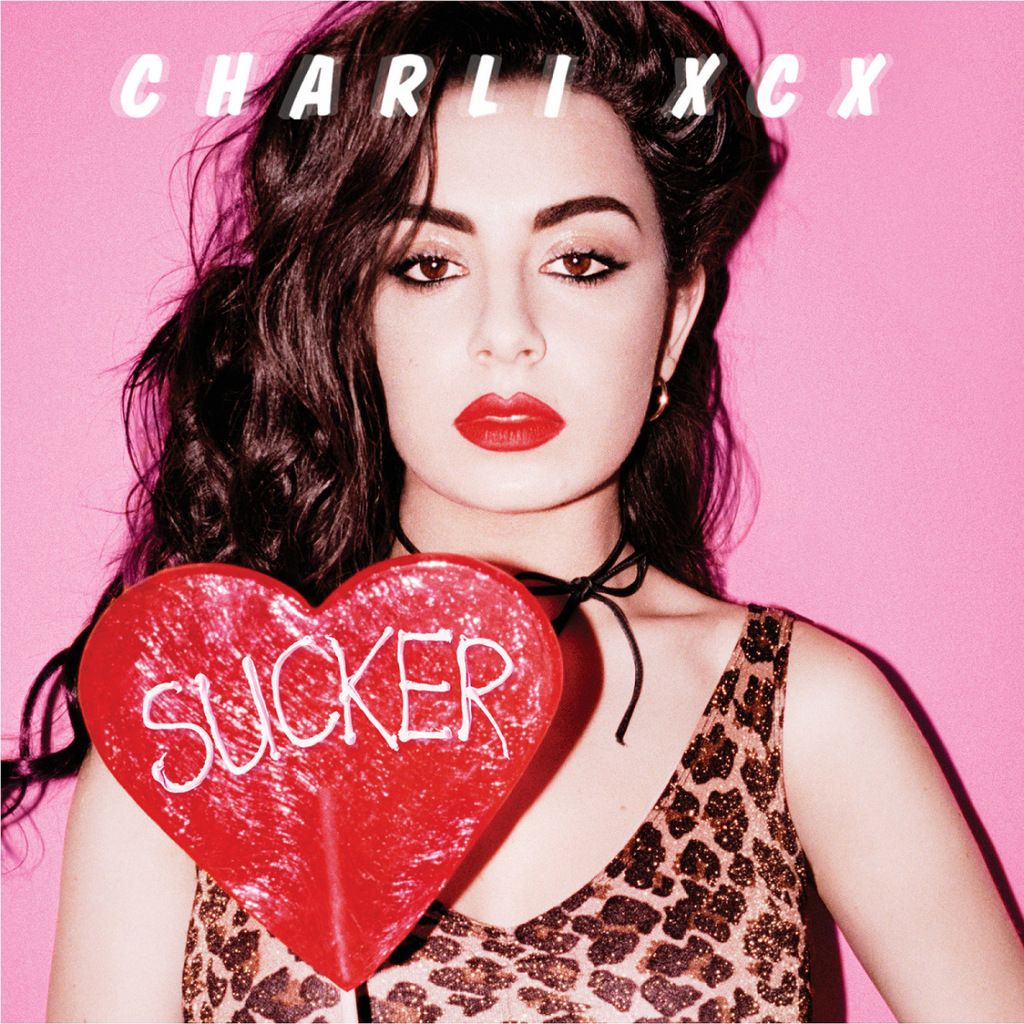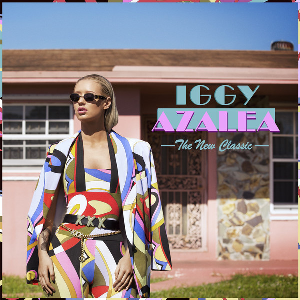 The albums I bought are Sucker by Charli XCX, The New Classic by Iggy Azalea and Respect M.E., Missy Elliott's greatest hits album. They're all good, but my favorite is DEFINITELY Sucker. I don't usually listen to a lot of pop, but this is GREAT pop we're talking here. I know Charli XCX from Icona Pop's I Love It and of course Boom Clap, which I always have stuck in my head for days after I hear it. I'm pretty sure she also contributed to Iggy's Fancy. The cover art pretty much describes the whole album: it's upbeat, catchy and incredibly fun. It's one of the rare albums where I just like every single song. I don't love every single song on Iggy's album, but there are some good ones on there. Apart from Black Widow and Fancy, I also like Goddess, Fuck Love and a couple of others. Respect M.E. has a lot of Missy's best songs, but my favorite is definitely Work It. I like the first half of the album better than the second, but it was worth the money for sure. And then finally I'll leave you with a song I'm listening to at least once a day right now, because, despite (or maybe because of) its title, it's just so epically unapologetic:



I hope I'm not violating any copyright laws by sharing a fan video, but I prefer this version to the original, because I LOVE Bellamy's "What's wrong with a little chaos?" at the beginning, and it doesn't have the slow part. It doesn't say in the description, but the song is I'm So Sorry by Imagine Dragons, which kind of surprised me because I only know their slower songs. I read a comment that said it sounds more like something by the Black Keys, which I agree with (another great band you should check out!). The fact that I went to take a closer look (listen?) to the band directly after listening to one of their songs in a youtube video and am currently deciding whether or not to buy their album clearly shows that sharing things online doesn't mean no one's going to buy them anymore. I actually think a lot of the time it contributes to sales.

The Web
I'm infamously bad at collecting links of posts I liked throughout the week, but I always find them helpful on other blogs, so I resolved to just start.
On the Blog
I join the Fantasy Favorites Read-A-Thon and – surprise, surprise – talk about myself again! I discuss my favorite fantasy books, my least favorite fantasy book and set a STARTLING page goal for myself. Will I make it, will I not? The suspense is keeping me on the edge of my seat. Or bed. Whichever.

Have you read any of these books? How was your week? Does it also take you ten thousand hours to write these kinds of posts?

I'm linking up with Stacking the Shelves, hosted by Tynga's Reviews, which is a great way to see what books everyone got each week, and the Sunday Post hosted by the Caffeinated Book Reviewer, which gives us all a chance to recap what happened during the week!