Hello cake enthusiasts! Let's see what happened this week, shall we?
The Week
I handed in my presentation paper that was due on Monday on… well, Monday, and then proceeded to catch up on all of my tv shows. I actually need to write two more term papers, but the pressure of approaching deadlines is something I have a lot of practice in ignoring. I discovered some good music, checked my social media sites about one million times and wrote one page. As you can see, it was a very eventful week so far.




Almost all legitimate comments people left on my blog all suddenly went to spam, and I didn't notice until Shannon kindly pointed it out to me. I might or might not have fixed the issue by deactivating some plugins (the next couple of days will show), but it was VERY upsetting. On the positive side, I got a really nice surprise seeing all the comments at once. It also seems that a lot of my comments are disappearing from blogs that use Disqus for comments, because they keep getting marked as spam, which is almost more annoying because there's little I can do about it.




If anyone has had similar problems and has ideas on how to fix them, please let me know in the comments! In non-bloggish news, I'm going to my cousin's birthday today, and then I'm Doing Stuff next week, but as of right now I have nothing more interesting to tell you, so let's watch this beautiful video together instead, savvy? Savvy.



The Shiny
I showed great restraint the past couple of weeks, but I have space on my shelf again, so I ordered a couple of books this week. Two of them already arrived, but in my post-The 100 finale emotional breakdown distraction, I had them sent home instead of to my grandma's, where I am currently residing, because the disadvantage of living in a university town is that it turns into a ghost town during the lecture-free times.




Points if you can tell me what movie that bag is from. Anyways, these are the books that I technically now own, but won't hold in my hands until next week: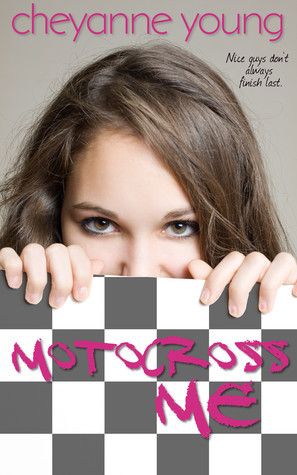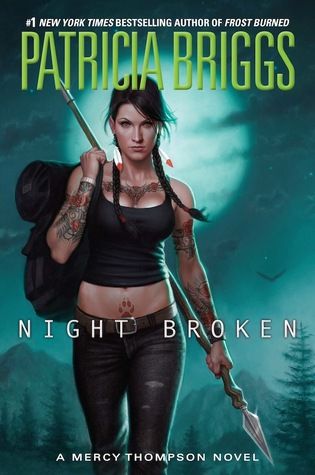 Motocross me is a contemporary about a girl in Texas who's working at her father's racing track. The blurb sounds like there's going to be a love triangle, but… racing track. I think that pretty much settles it. Night Broken is the eigth book in the Mercy Thompson series, which is an urban fantasy series that I really like. I haven't reviewed the books on the blog, because I first read them a couple of years ago, and then I reread and caught up on the rest of the series last year, but I'm very much enjoying them, so check the series out if you're into urban fantasy and you haven't heard of it yet.

On the Blog
I'm linking up with Stacking the Shelves, hosted by Tynga's Reviews, which is a great way to see what everyone's reading, and the Sunday Post hosted by the Caffeinated Book Reviewer, which gives us all a chance to recap what happened during the week!


How was your week? Did you read any good books?
Do you happen to be an expert on transcendentalism and want to write my term paper for me?