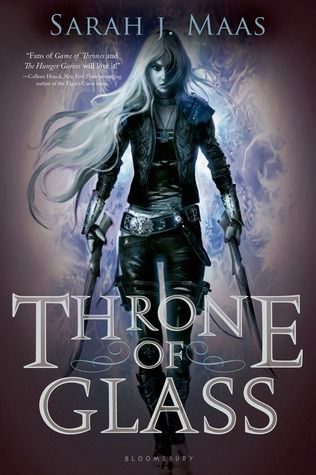 In a land without magic, where the king rules with an iron hand, an assassin is summoned to the castle. She comes not to kill the king, but to win her freedom. If she defeats twenty-three killers, thieves, and warriors in a competition, she is released from prison to serve as the king's champion. Her name is Celaena Sardothien.

The Crown Prince will provoke her. The Captain of the Guard will protect her. But something evil dwells in the castle of glass–and it's there to kill. When her competitors start dying one by one, Celaena's fight for freedom becomes a fight for survival, and a desperate quest to root out the evil before it destroys her world.
Initial Impression
I was fully prepared to like this book. Guess it goes to show that you should never trust the hype.

The word that best describes my feelings when reading the first couple of sentences of this book is relief. The author's writing style didn't suck, so how bad could it be, right? Wrong. I feel like the gifs in this review express my feelings perfectly, but I'm going to attempt to review it anyway.

Thoughts While Reading
BEWARE, THERE WILL BE SPOILERS