I used to think I'm a fast reader.

In class, I was always among the first to finish a text. I read constantly at home, so it made sense that I'd be a speedy reader, right? Then, a couple of years ago, I was rudely awakened when I read the same text as someone else and they finished before I was done with the first quarter. A little later, I stumbled upon the Staples Speed Reading Test, and it confirmed my deepest fears: I'm a slow reader. DUN DUN DUN. I'd excuse myself by saying that English isn't my mother tongue, but I read more in English than in German these days, so …I can't.

For no particular reason at all, I decided to write a review of some of the speed reading tests my quick Google search yielded. It's 1 am. I should probably go to bed.

The Staples Reading Test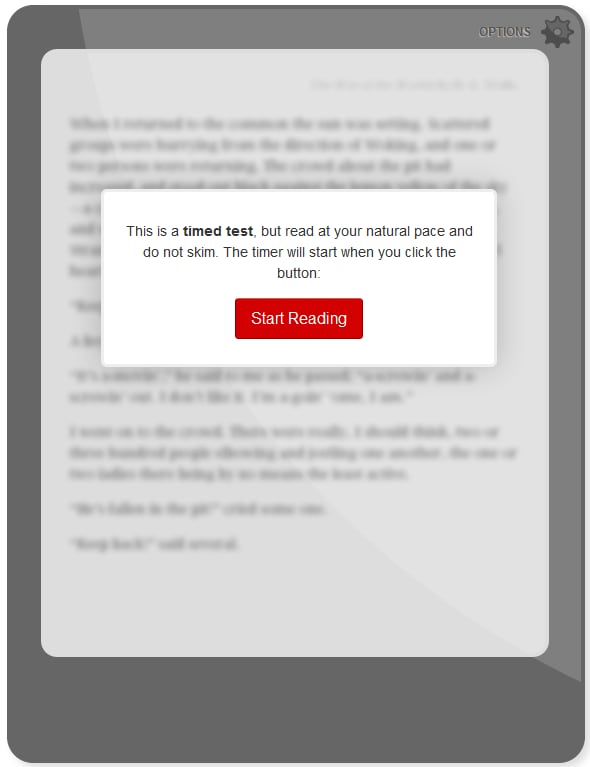 Source: Staples eReader Department