2015 is shaping up to be a great year when it comes to movies! Here are some of the movies I am most looking forward to this year:


Avengers: Age of Ultron


I've been waiting for this movie to finally come out for so long that I'm almost over it. Except I CAN'T WAIT OMG. Avengers is like one of my main obsessions and I got on the nerves of everyone I knew for AGES after I saw it. In fact, I probably still do. If you forgot to turn off your bluetooth and you find a "StarkPhone" or a "StarkBook" nearby, I'm probably close. Or someone stole my phone and my laptop, in which case please contact me.



Mockingjay Part II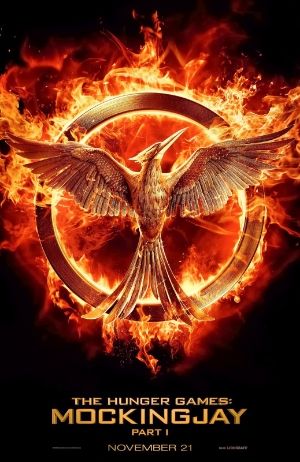 Um… NO EXPLANATION NEEDED. I honestly feel like The Hunger Games movies are some of – if not THE – best book to movie adaptions I've ever watched. I loved loved LOVED the books when I read them a few years ago, but the movies really make everything come alive in a way that makes it even more horrible-amazing-aaargh (legit word when talking about The Hunger Games) to me. I vividly remember that I couldn't stop thinking about the first book when I read it, and I wasn't really fully present in any real life situation until I finished it (and probably for a couple of days after). My reaction wasn't quite as strong when I read the sequels, but I still loved them. That's why I was pleasantly surprised that the movies make me feel the other way around: I feel like they're getting better and better!


Jupiter Ascending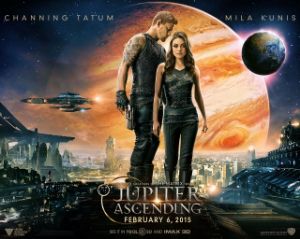 I know basically nothing about this movie, but the trailer ran before The Hobbit, and it looked really badass. Plus it has Mila Kunis so I'm IN. It also features Channing Tatum, but him I can honestly take or leave. I don't hate him, but I only really like him when he's dancing, and I kind of doubt he'll bring back the groove in this one.


Blackhat


It's about hacking! It has Chris Hemsworth! I have ALL THE REASONS to watch this movie. The only problems I could see with this movie are a) the plot is too thin and b) they get their facts wrong. I'm hoping they'll manage to avoid a, but they will almost certainly mess up their tech facts. I probably won't care though, because even though I'm a sucker for plotlines that include hacking, I know jack about it, so there's nothing to hinder my enjoyment of the film.


Star Wars VII


I was really surprised when I heard there's another Star Wars film coming out. I wouldn't describe myself as a die hard fan, but I've seen the movies and I'm DEFINITELY going to watch this one as well. I'm a bit worried it's going to be one of those instances where it would have been better to let it rest, but for now I choose to believe they wouldn't have made the movie if they didn't have another good story to tell.

What movies are you looking forward to this year?