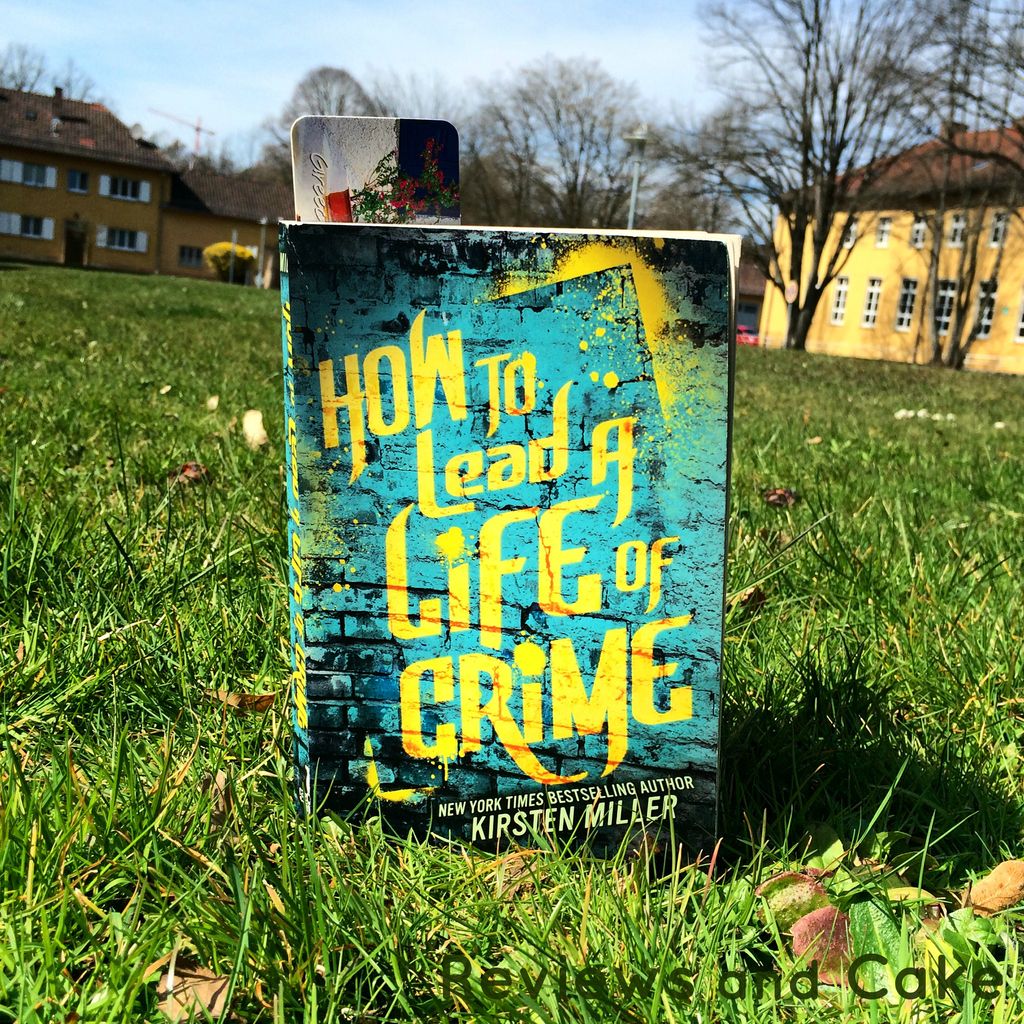 A meth dealer. A prostitute. A serial killer.

Anywhere else, they'd be vermin. At the Mandel Academy, they're called prodigies. The most exclusive school in New York City has been training young criminals for over a century. Only the most ruthless students are allowed to graduate. The rest disappear.


This books is EXCELLENT. I can't fathom why I never heard about it before I read Cait's con artist post. I'm not usually a crime reader, but, despite its title, this isn't exactly a traditional crime novel and I love a good con as much as the next person. I can only assume it didn't have a high marketing budget, because once you've read it you're going to talk about it. So let's do that!

The Good
Let's start off with the good things, of which there were plenty. Kirsten Miller writes beautifully, and I found it easy to sink into the story and get lost in Flick's world. There are a lot of brutal, gruesome and violent things going on in this book, and she doesn't gloss over them or downplay them. I love it when a book doesn't pull its punches. The characters are layered and realistic in a scary way. Even the worst of them have some redeeming qualities (except for the psychopaths, but they're… well, actual psychopaths, so it kind of makes sense).

Like most of the students, I started off thinking Mandel Academy was pretty badass. I mean you know it's all about learning how to become a criminal, but in the beginning it's nothing more than a concept. But then shit gets real, and you realize there are ramifications for everything. People die and with all the conspiracies and plays for power, you can never tell who you can really trust. Even as the reader, you're frequently left wondering whether Flick just made the right call or doomed himself and everyone else.

In a way, this book reminded me of The 100, because one of its consistent themes is survival. How far are we willing to go to survive and can we redeem ourselves if we ever go too far? The kids attending the academy are all there because they've run out of other options, and the academy could be their chance at wealth and fame, but none of them can leave once they realize what's really going on and what might happen to them. Flick on the other hand, has grown up much more privileged than the other students, and he's driven by a thirst for revenge.


"What are your choices when someone puts a gun to your head?

What are you talking about? You do what they say or they shoot you.

WRONG. You take the gun, or you pull out a bigger one. Or, you call their bluff. Or, you do any one of a hundred and forty six other things." – Suits


Flick tries to do exactly that, but he soon has to realize his enemies are always ten steps ahead, and he won't be able to do it on his own.

The other thing that I really love about this book is the social critique. The crime is so plausible because what the kids are taught at Mandel Academy would actually work in the real world. They don't focus on petty crimes, but big schemes and networks of people who have been educated to do ANYTHING to survive and prosper.

From the Mandel Academy introduction video:


"If you happen to be both persuasive and telegenic, it's likely you have been chosen to be a politics major. Fame and power are both perks of the job. But your primary role will be to make life a bit easier for your fellow alumni. You will craft laws that favor their businesses – and vote down any legislation that's designed to restrict them. You will also be called upon to provide well-timed distractions. Get the whole country arguing about sex education or gays in the military, and Americans will stop paying attention to all the things they should fear." – Kirsten Miller


And that's only one of the majors the school offers. I'll leave the rest to your imagination until you read the book.

The Bad
The characters never have it easy, but sometimes it still felt like things went a little too smoothly for Flick once he got to the Academy. He's obviously a smart kid and he sacrifices a lot, but he's almost too skilled at reading people and rising to the top. Of course Mandel sets him up to do just that, so I can forgive it. There were points in the book where I didn't like him that much, but I do love a good antihero and he always had reasons for what he did.

I did think Joi's characterization was A LITTLE bit inconsistent. I realize that some of that was for the sake of the plot, but I would have liked some more explanation on why she behaved the way she did sometimes. She completely ruled the show from the moment she reappears, and while I loved it, I was also left wondering why she hid so many of her talents from Flick before, because it's not like she could have anticipated what would happen.

The Ugly
I have to admit I wasn't a huge fan of the mid-book explanation of the reason behind what's been happening to the students. It felt stereotypical and far-fetched at the same time. I suppose it does make sense within the story, but I just wasn't too thrilled by it. I mean it's only a justification for the premise, and it's a logical reason, but the pseudo-science was so annoying that I at least wish Flick hadn't actually considered whether it was a valid concept or not. I love that it sets up the possibility for Flick to grow as a character and challenge his own world view later though.

The Verdict
All in all this was a great book that I wish more people would read. In fact, go and get it right now! You won't regret it. Unless you're very squeamish in which case you probably shouldn't read it. Any other case: DO IT. It's horrible and entertaining and FANTASTIC. Four and a half cupcakes!









Can you recommend any other good YA mysteries? What's the last book that really surprised you with its plot twists?