The Week
Heeello bloggy blogglings of Bloglington (what?),

this week has been eventful! I have two posts more or less ready, but every time I sit down to polish them, something happens to get me away from my laptop. Do expect more posts next week, and feel free to whack me over the head if they're not up soon (except for the people who know me offline, because you're close enough to actually hit me, and we wouldn't want THAT).

I got a job this week! Well, I think… at least they told me to come back next week, so I'm assuming it's a done deal. It's mostly office work, but the people seemed nice, and it's close to university, so I ain't complainin'. I'm still looking for a new place to live too, but since my old one doesn't actually suck, I'm pretty choosy. I looked at five rooms this week and only one or two (decisions are HARD) are maaaybe possibilities. I'm mainly looking at shared flats, so it's kind of competitive and there are usually a lot of candidates.




I'm also finding it extremely hard to decide whether I want to live with someone after talking to them for a couple of minutes (or even an hour). Can we get to know each other for a year first? No? Okay then. So far I've refrained from sending e-mails with the text PICK MEEEE, so maybe I haven't found the right one yet. I just discovered a place that looks good online though, so fingers crossed!



Photo of the Week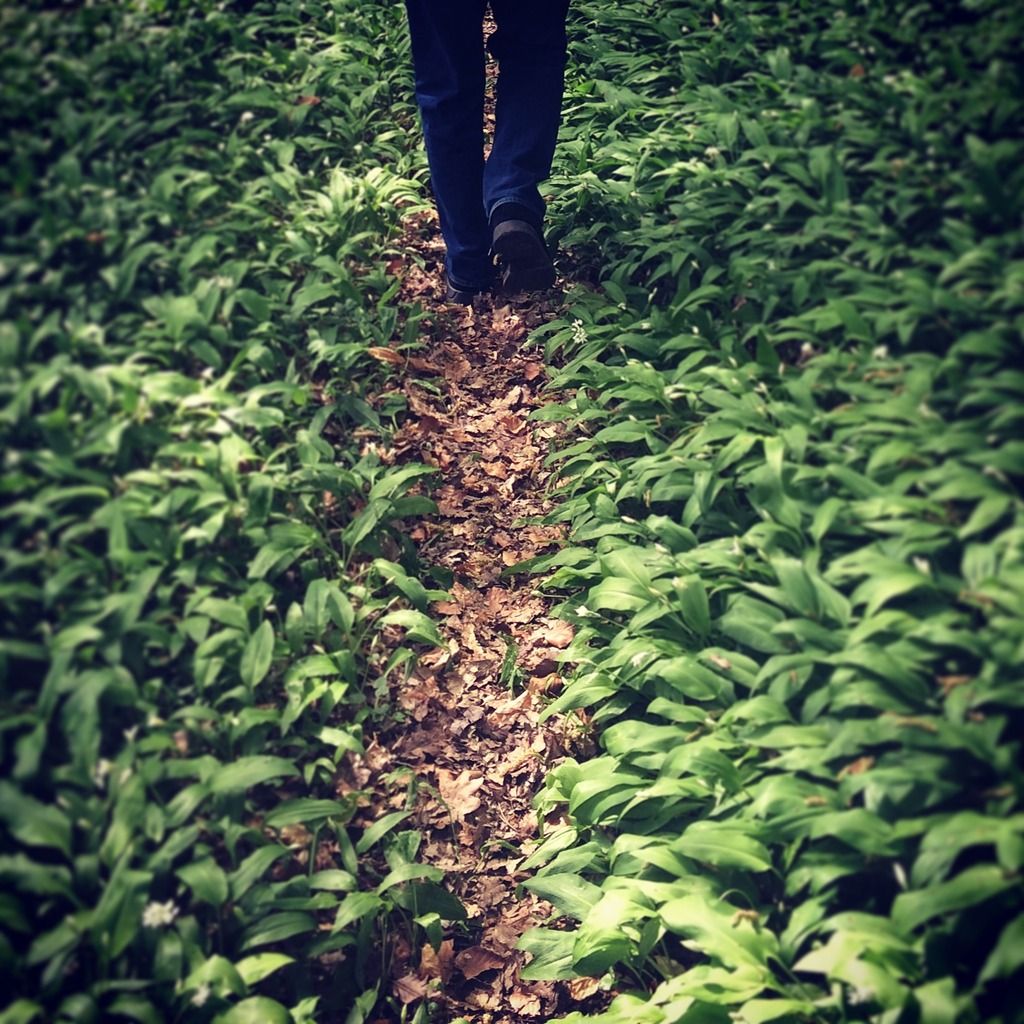 I took this in a nearby forest, where the whole path was overgrown by wild garlic. Doesn't it look like it's just missing a profound tumblr quote?
The Shiny
I didn't buy any books this week – I know GASP – but my website theme randomly stopped working yesterday and everything was all messed up. It was VERY frustrating, because I liked the theme (Sugar and Spice) and it was completely free. I couldn't figure out why, and to be honest I had neither time nor inclination to really look into it, so I bought Ashley's Tweak Me theme. I know a lot of you are using it and she replies to support tickets pretty quickly, so I figured what the hell. It's a bit on the pricey side for a poor student, but I tried it out on the test site first and there really are a lot of options.

Since I didn't actually plan on changing it at the moment, I kept the banner and colors of my old site, so I think people who've been on the site before should still be able to recognize it right away. I wasn't too happy that I had to change my theme without putting some proper thought into it at first, but I took some time to tweak it the way I like it yesterday, and now I'm fairly happy with it. The only thing that still bothers me is that I can't get post titles to be centered on the home page for some reason. I like full site, clean, minimal themes, so that's how I configured it, but I'm wondering whether it's a little TOO minimal now. We'll see! Let me know what you think in the comments. :)


I'm linking up with the Sunday Post hosted by the Caffeinated Book Reviewer!
How was YOUR week? Are you excited about the new royal baby? (I couldn't care less.) Is the new site theme working for you? Any technical issues? Let me know!