My week two writing process was very… mercurial. You'll see what I mean. I did write words though, so I decided to share some snippets in between my daily recounts. Everything subject to change, obviously.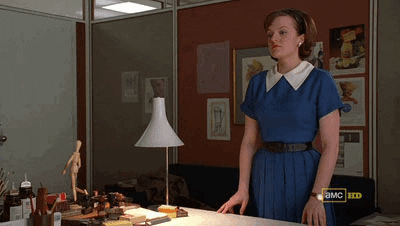 Day 1:

I challenged myself to write 5.000 words today. I needed 3.700 to make up for not writing over the weekend, but 5.000 was a prettier number, and I like a good challenge. Actually I hate a good challenge, and I've been struggling all day, but- OMG I DID IT. I procrastinated all day and didn't really start writing until late evening, and it's exactly 3 am now, which isn't ideal, because I need to get up and go to work at 8 am, BUT SCREW IT I ACTUALLY DID IT. I'd like to thank the academy, my family, my writerly friends, and, most importantly, the progress bar in the Scrivener project and session target tool that turns from red to green as you reach your target word count and makes writing seem like a mini game I am 97.6% convinced it's the reason I've been reaching my goals so far. Word written: 5.211

Alex sat down on her bed to put on a pair of tights, swearing when her fingernail caught on the silky material. "I swear these things are made to torture people."

Allie looked over her shoulder at where Alex was fighting with her tights. "I'm pretty sure they were used during the Spanish Inquisition. Who needs an eyeball scraper when you can use tights?"

"An eyeball scraper? Sometimes you scare me," Alex said. She was finally happy with the tights and stood up to smooth down her dress. She had still been wearing her make-up when Allie arrived, but she added some dark red lipstick to round out the look. Allie beamed at her in the mirror.

"Thank you. I do try."

Day 2:

I thought for sure I wouldn't write today. I had a headache after work, and I was so tired after staying up late last night that I feel asleep at like 8 pm. Then I read Stephanie Perkins' pep talk and got a second wind, as I often do at night, and decided to write after all. I'm surprised at how well this is going. Even though it's hard as hell, I'm having fun. I'm reaching a point in my story where I'm not sure what's going to happen, so I'll have to come up with something fast, but for today I'm very happy with how things are going. Words written: 2.044

Sarah blinked. "Whenever I think you can't get more geeky, you exceed my expectations."

Alex grinned."I was aiming for an Outstanding, but I suppose an E will do."

"Okay, that one I got,"Sarah said. "But I shudder to think how your conversations with normal people go. Do they understand you're eighty percent references, or do they just think you're weird?"

Alex fake shuddered. "I wouldn't know. I try to avoid normal where I can."

"I think it's more that normal tries to avoid you."
Day 3:

Yeah… no. Words written: 0

Day 4:

I got nothing. Words written: screw it.

Day 5:

Very surprisingly, I wrote something today. I had already given up for the day, and it was literally almost 3 am when I started, but hey, it's better than nothing. Part of the reason I avoided writing the last two days was that I was stuck and didn't know what was going to happen in my story. I just wanted to start something new, so I did the next best thing and started a random scene way down the road (I've been writing chronologically so far). It was a great idea! It already gave me more of an idea of where things are going and what I need to write in order to get there. Words written: ~1.450

"Here are Leia's things, mum." Alex handed her the heavy, blue bag. "You might not want to take her dragon away from her, unless you feel like-"

"Where are my dragons?" Leia yelled on cue, jumping up to reach the bag Alex's mum was now holding.

Alex grimaced and got Leia's stuffed dragon from the bag for her to stop the jumping. "We really thought she was asleep during that Game of Thrones episode, or we wouldn't have let her stay."

"Game of Thrones?" Her mother gave her a questioning look.

Alex and Edward stared at her in shock. "Mother, you are causing me physical pain," Alex said and Edward added "If we weren't divorced already…"

Eliza rolled her eyes. "At least we can be sure the melodramatic tendencies run in the family."

"You win or you die!" Leia exclaimed.
Day 6:

I honestly just can't. It's been such a struggle the last few days, and I'm not in the right headspace to produce anything. I really, really tried, but I just don't have any words at the moment. I need to take a break. Words written (badly): 383

Day 7:

I slept over it, and I'm taking a break. Not quite giving up on Nano, and definitely not giving up on the book, but I've been growing increasingly anxious over the university responsibilities I've been ignoring, so I need to take a couple of days to make some progress there, and with work, social commitments, and my inability to focus on several big projects at a time, I can't do both. I'll still be writing, but I don't think I'll count it towards my NaNo words, as it's not book-related stuff. If everything goes alright, I'll be back to NaNo in a week or so. If not, I'll keep writing once I'm done with my uni stuff. Words written: 0. Total Word Count: ~ 20.000 (of which I'm pretty sure 90 % are just dialogue, because who needs descriptions or plot?)

"Don't go on," the old man rasped, before his fingers slackened and his limp hand dropped to the floor. She crept closer and pressed a finger to his throat, checking his pulse. The only thing she felt was his cold, clammy skin. Alex lowered her cheek to his nose to see whether she could feel the draft his breathing would have produced. There was nothing. She moved backwards as fast as she could while still on her knees, pressing a hand hard against her mouth to keep her whimpers from escaping. She didn't think of the fact that she would have been faster if she had got up, or that her breathing was too loud to stay undiscovered. She suppressed another scream when her back hit something hard and realised it was the rough bark of a tree when it chafed the back of her head. She drew up her knees and wrapped her arms around them tightly, needing something to hold on to. Her breathing wouldn't slow down and she was needled by sharp spikes of terror. She had a strong urge to tear something apart and rip it up, to channel her emotion in some physical way, but the mere concept of moving was foreign to her.
How are you doing? Are you still going strong or did you run into troubles? If you're not doing NaNo, what are you currently working on? Unless you're chilling the eff out, in which case my deepest and most sincere congratulations.

All quotes are mine, and I know you wouldn't nick them, but if you did steal them I'd have to sic a fire-breathing lizard called Craig on you. I know dragons are cool, but this one is particularly cranky, so I wouldn't risk it.