I love how I'm keeping titles short and snappy on this blog.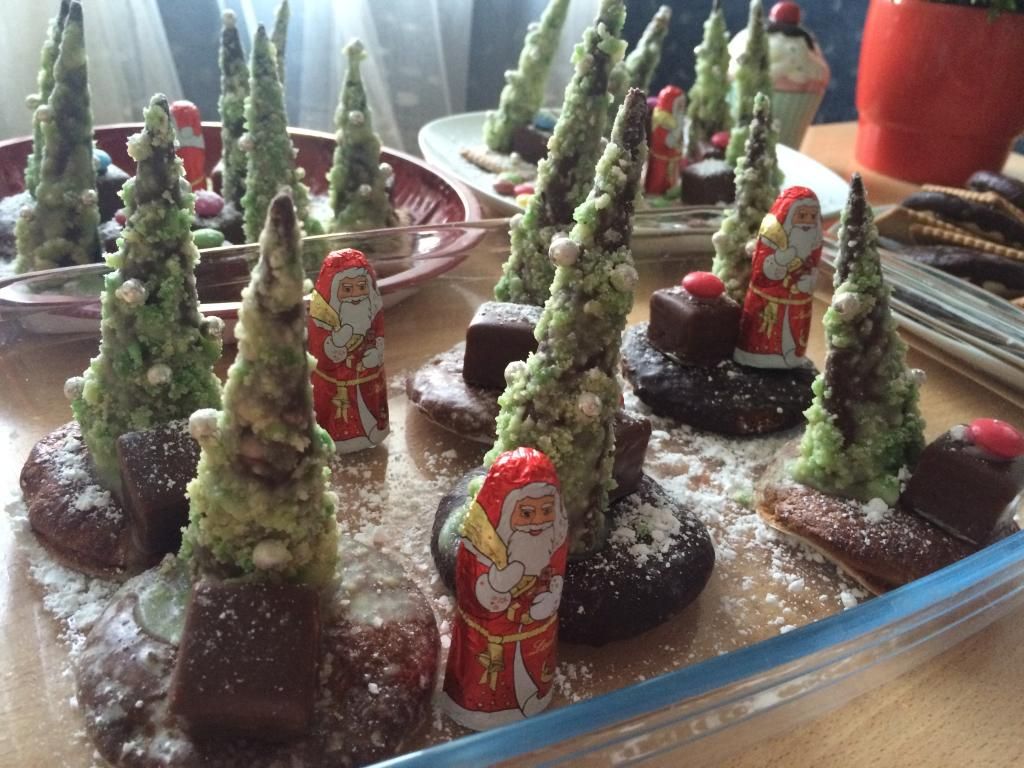 Do I have your attention yet? Good. :D I made those chocolate christmas trees for the christmas party I threw with my roommate a couple of days ago, so obviously I had to lead everyone into our kitchen upon their arrival to collect my praise because I'm modest like that. Thought I'd share them with you as well because all of that effort and no online sharing? Not a marker of my generation.

What else is new? I got a really cool tv for free because my grandma's brother didn't want it anymore. Basically all I did today is adjust the settings to my taste, watch as many Christmas-themed things as I could find and check whether I still have any cool DVDs. Well, that and turn up my new Guns'n'Roses Greatest Hits CD while cleaning as I was the only one at home and I'm such a good roommate. See with the modesty again? (Also because it was my turn.)

In other awesome news, Project for Awesome (a youtube charity event hosted by John and Hank Green) was this weekend! If you haven't made your donations yet and you want to give something to charity this Christmas, the indiegogo campaign with lots of awesome perks by different youtubers, authors and other people is still open until the 16th.

I realized I didn't post the new books I got, so here they are:


I started Let's Get Lost because it sounded like a fun road trip kind of thing, but it didn't really hold my attention so I abandoned it for the time being and started reading Let It Snow instead. It's actually been on my to-read list for a while, but I bought it for my cousin when she was feeling down and just now borrowed it in time for Christmas. It's cute so far, but veeery predictable. Poison Study has been on my to-read list for ages as well, and I saw that the sequels are out too, so I'm hoping for a good read! And with that I conclude because I have urgent matters to attend to. Mainly sleep. 'Kay bye.