This is a weekly recap/discussion post of the newest Riverdale episodes brought to you by my friend Bianca and yours truly. Join us for fun discussions and theories!



This is obviously full of spoilers, so don't read it on if you haven't watched it yet or you don't mind spoilers.

This week is going to be a little different. My wifi's been broken for more than a week (I've taken refuge at a friend's place now to escape the Dark Ages), so we couldn't do our normal conversation-thingy like we usually do. Nevertheless, we couldn't abandon you, so we found a different solution and each did our own thing. Next week should hopefully be back to normal!

Recap
Bianca:

New week, new Riverdale and again things happened. But let's start from the beginning. Jughead must be the most overdramatic narrator ever. Is he still writing his novel (I thought that was only about Jason's murder?)? And that librarian lady was so creepy and scary (I don't trust anyone anymore!!).





But more about what actually happened in this episode; Archie is definitely in trouble. He is legit going out of his mind. What is he thinking? And of course he can't get rid of the video anymore (the perks of the internet duh!). In this episode Archie kind of reminded me of Harry in Prisoner of Azkaban where he is always like "Sirius Black betrayed my parents, I am going to find him and I am going to kill him". I am really glad we got rid of that gun though. I am not sure what else could have happened with Archie being in the state he is in. He should also keep away from the serpents. That 'gang fight' they had was seriously not just a little beat up. Anyway, the serpents were especially dark this episode. Did that one guy actually call the Black Hood a hero? Is he aware that he is killing and shooting at teenagers?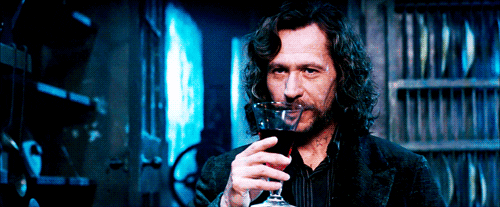 Mentioning the Black Hood, the big reveal this episode was definitely that he is doing it for Betty! It's like she has a stalker who is killing for her instead of sending her flowers (aah that creeps me out!!). However, I don't get why she would not tell anyone about the letter. At least she told Kevin and the two kind of reconciled. I understand that she might not want to tell her parents or the police (would have been smart though) but why didn't she tell Jughead? I am pretty sure he would not have run to the police if Betty asked him not to. As expected he found out anyway. I liked the parts where they all teamed up to solve the riddle (at least the killer is creative) but I'm starting to dislike Toni more and more. She should definitely beg off and leave Betty (and Jughead) alone. How dare she tell her to loosen up her ponytail (as Kevin said it is iconic!)?! However, Betty and Jughead falling asleep on the sofa was the cutest thing ever!




Let's talk about our next favourite thing in Riverdale, the parents. I loved the scene between Alice and Betty. It showed how much Alice cares about her children and that Betty sometimes only sees her point of view and does not consider how her mother must feel. And now with Betty being stalked by a serial killer Alice will probably be even more protective. The Lodges keep being the creepiest people in town (since we don't hear about the Blossoms anymore). Hiram being all like "You should stop dating that reckless red-head" when he was the one telling Archie to take action and him and Hermione talking during the town hall meeting about Fred being a problem!! What is their goal? I just don't understand. Talking about the town hall meeting, things went down. It felt more like a political debate than a meeting. Who is going to be president? Fred Andrews who wants everyone to be united and happy or Alice Cooper who wants to get rid of the South Side for good? I am definitely excited about the next episode!! Especially since Betty is now in direct contact with the killer. Hopefully we will find out more about him.

Vlora:

First things first, Betty and the killer. Finally we're getting some more tidbits about the Black Hood, but they're more confusing than helpful. It seems like it could be some rando focusing on Betty because of her speech, but the key to solving the code was something Betty read when she was younger if I recall correctly, so how could he have known that if he hadn't known her since she was a little kid? I know a lot of people think it's Betty's dad, but I feel like he had his fifteen minutes last season, so who the hell else could it be? Alice??? Polly?? I don't really think it's either of those, especially since we had a parent killing their child as the big reveal last season.




And speaking of, where the hell have the Blossoms disappeared to? Cheryl is sometimes seen walking around friendless, or occasionally accompanied by her cheerleading squad, but otherwise radio silence. It really felt like they were leading up to some secret about them in the first two episodes and then they just disappeared. I'm almost starting to miss them. The Lodges have taken their place, and I honestly have no frickin' clue what they're up to. Why is Fred a problem? Does that mean they hired the Black Hood to divide the North and the South? But why?? What are they gaining from that? It feels like Fred is the only sane character right now. I loved Alices scene with Betty in the beginning – her little speech about worrying about her made me really emotional – but she lost a lot of points with her diatribe at the town hall meeting.




Then there's Archie. I honestly don't even want to talk about this whole storyline. What the hell is going on with him? And the whole thing about "it doesn't matter if something happens to me"?? Is he suddenly suicidal? Or homicidal, since he's so eager to point that gun at anything that moves? I honestly feel like Veronica was too supportive of his insane behaviour. I mean I would have thought he was coo-coo after fishing that gun out of the toilet at the latest if I was her. Honestly Archie, was there really no better hiding place?? Betty needs to come and sort him out. And then that "gang" fight with one of the gangs just being the frickin' football team. That went dark quickly. I'm just honestly not a fan of Archie's storyarc right now.




Lastly, let's get to Betty, Jughead and Kevin. My heart broke a little when Jughead ignored Betty's call and generally ghosted her until she came to see him. Apparently he would rather spend time with Toni who's inserting herself into his life??? I loved Betty's "let me guess – she loves serial killers" (the ten thousand speeches about plagiarism at university make me need to mention that everything I'm qouting is by memory and not actually verbatim). Clearly Betty knows what's up, but she's acting really mature about it. When Toni told her about Jughead sitting with the Serpents, I figured well okay, at least she's honest and now Betty knows, but when Toni told Betty to loosen up her ponytail? That was honestly just plain rude and uncalled for. She can go float herself for all I care. I like that Kevin and Betty are friends again, but I would have liked to see some more conversation between them. I'm happy Betty confided in him, and that she invited him to the code-breaking sesh at Jughead's place.




Overall, I didn't think this was one of Riverdale's stronger episodes, but I'm excited to watch the next one, which is promising to be quite tense, what with Betty now talking to the killer.

How did you like episode four? Let us know in the comments!