Hello my bloggly friends!

Shannon tagged me for The Secret Life of a Book Blogger Tag (at least that's what I think it's called? I feel like it keeps changing names), so I decided to let you in on some blogging secrets. And by secrets I mean the stuff I say publicly on the internet.





Let's begin! (Whenever I type that sentence it sounds like Let's Begin from Linkin Park's Cure for the Itch in my head. I know, relevant information you need to know.)

How long have you been a blogger?
DEFINE blogger. Do you mean the various craptastic, whiny blogs I had as a teenager that no one read? Or maybe the livejournal I had because all the fandom people were on livejournal back in the day (I'm singing tumblr killed the livejournal to the tune of video killed the radio star in my head now, but the syllables don't fit. More relevant information for you right there)?




I guess I started blogging "seriously" (I'm putting it in quotes because we all know there's nothing serious about this blog other than my love for brackets) last year when I created a travel blog to chronicle my time in Colombia. Turns out I spent a lot of time reading and not doing much of anything there, so I didn't feel like bracing the hostel wifi to blog that much. Also, I stopped blogging once I got home, because I was a rebel, and that's totally not how 99% of travel blogs end up. I started this blog last August after thinking about subjects I could blog about for longer than four weeks and that was that.


At what point do you think you'll stop?
I expect I'll stop once I get famous. I'll forget all about you then. Until that time in the naturally very near future, let's just keep doing this, 'aight?


What is the best thing?
Connecting with people! Comments! Writing the posts! Expressing myself! Getting my ego stroked when someone likes something I wrote!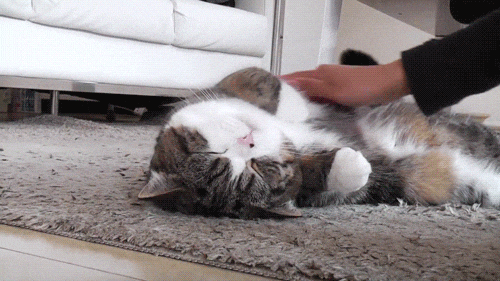 What is the worst thing? What do you do to make it okay?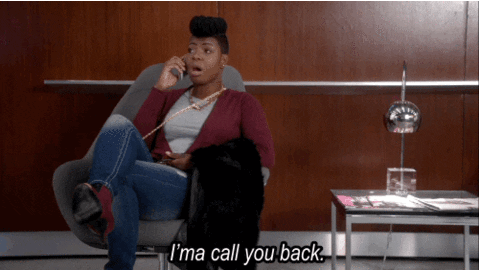 Okay fine, I'll answer. Of course, it sucks when I'm proud of a post I wrote and not a lot of people comment on it, but I think we all know that feeling. Unless you're reading this and you don't have a blog, but I'm sure in that case you have other problems. How do you deal with your feelings? Do you like…talk to people or something?

I think the worst for me is when I don't feel motivated to blog, or just don't have the energy. What I do to make it better is that I remind myself it's something I do for fun, and that I don't HAVE to do. If I really don't feel like it, I'll disappear for a couple of days or weeks. I do feel unnecessarily guilty when I haven't blogged in a while, but no one's gonna die if I take a break. I mean lots of people will, but not because of my blogging break. Almost as bad is when I WANT to blog, but don't have a lot of time to do it. In that case, I'll try to make the time when I can and go crazy on twitter otherwise. It's MICRO blogging for MICRO amounts of time.


How long does it take you to create/find pictures to use?
Oh, not that long.


Who is your book crush?
Surprisingly, I don't have one. I'm pretty sure I used to. I LOVE witty, funny, sarcastic characters though! I think it's the one reason I still like Jace, despite all of his stereotypical woe is me, but I'm not gonna tell you what's wrong, so we can have giant misunderstandings to put off our happy end until book three. Oh no, let's make that book six. Also, my hair is shiny.


What author would you like to have on your blog?
Richelle Mead, because she used to come up with funny conspiracy theories about her neighbours back in the day, so she might as well give us an update here (I was going to link to her blog to show you, but livejournal was down. Oh, the irony, see #1).


What do you wear when you write your blog posts?


Kidding, lol.


How long does it take you to prepare?


…I don't. Does anyone? I guess this is the equivalent of my "What's your favorite lighting to read by?" question in my How do You Read Link Up that confused everyone, because it only made sense to me. By everyone I mean the two people who did it, but THAT'S NOT THE POINT OF THIS ANSWER.

How do you feel about the book blogger community?
What do you think one should do to get a successful blog?
Absolutely do what everyone else does. I mean if they're successful doing it, why shouldn't you be? Just copy everything exactly, and success will be right around the corner! (I'm kidding, if you really don't know what to do it's totally fine to get inspiration elsewhere as long as you don't outright steal stuff without giving credit or something idiotic like that. You'll find your own voice eventually!)

Right, okay. I polled my 3000 followers to see what they had to say, and this is what they came up with:

INTERACT. Reply to your comments! Comment on other people's blogs! Let the (blogging) world know you're there and you appreciate it. Blogging is much more fun when you're part of a community!
Be kind and respectful. If you disagree that's fine, just don't be a jerk about it. Do I even need to say this? Probably not, these aren't YouTube comments.
Find people with common interests. Someone else who's into books AND French cinema of the 1930s AND naked horsebackriding? Hold onto them like you're Devil's Snare and they're a helpless first year
Write about what you want to write and have FUN


Also, don't listen to random people's advice on the internet except for mine. You do you. For example, I could read a post giving me advice on how to get as many hits as possible, but it wouldn't be of that much use to me, because I don't measure my blogging success in hits. Personally, I measure it in interaction and thoughtful comments by awesome people and the fun I have doing it all. That's not to say that there's anything wrong with caring about hits and stats and followers – I do too! If you're primary goal is to get as many hits as possible, then a little advice from someone who's more experienced probably isn't going to hurt. But if it's not, you might want to look elsewhere, or come up with your own rules.

Aaaand that's a wrap.



I tag…
If you've already done it or don't want to, don't despair. I won't mutter your names every night before sleep Arya Stark style. Probably.


Do YOU have book crushes? What do you think makes a successful blog? What's the best thing about blogging for you?