I just decided to introduce a new feature to this blog!





will give me an opportunity to ramble about all the random things I enjoy without it taking over my blog. Although I guess my whole blog is already exactly that, so mission failed. Anyways, here we go.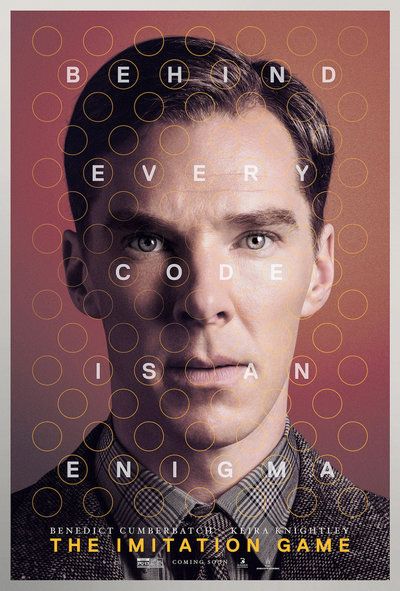 For some reason I never really liked Benedict Cumberbatch. It wasn't that I hated him as an actor – I hadn't really watched anything with him in it – it was just something about him that always pissed me off. Strange, I know. Then my roommate introduced me to Graham Norton by showing me the Doctor Who-related clips, and for some reason I decided to watch an episode of the show with Benedict Cumberbatch in it. Turns out the guy is really smart and funny, who would have known? Stop jumping up and down while yelling "ME!!!", Cumberbitches, I know all about you.

One of the things Ben (we're on nickname basis now that I like him – he's totally cool with it) talked about on the show was this movie, and it sounds so frickin' awesome that I cannot WAIT to watch it. It's about Alan Turing and his team of code breakers. If you need a quick refresher (I did), Turing is the guy who helped the Allies win World War II by breaking German ciphers and who spent his spare time inventing the computer and theorizing on how tigers got their stripes. He was thanked by society with a chemical castration because he was gay. Go humans.

It looks like Benedict Cumberbatch is an actor that approached this role with great respect and dedication, which is why I'm looking forward to seeing this movie ASAP. Since I want to watch it in English, and German cinema has the annoying habit of dubbing all foreign movies, it might be a little while though. That's okay though, I'll just be over here anticipating the crap out of this one.