This post has been a long time coming, guys. I wasn't sure whether to write it at first, because I didn't want to scare off any legitimate partners interested in my blog, but these promo requests were too good to not share with you. I'm thrilled to have my buddy Shannon from It Starts at Midnight on board for this post, because she has some delicious stories to share with you.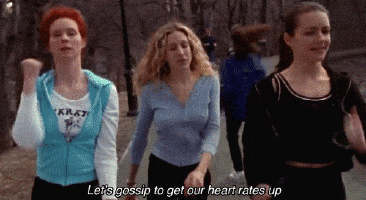 If you've had a blog for a while, it's likely that you have been contacted by someone to advertize their product, whatever that may be. It can be a great opportunity for both parties to work together on projects when everything fits, but when it doesn't… hilarity ensues. Shannon and I compiled a list of random promo requests we got, because sometimes what happens behind the scenes doesn't need to stay behind the scenes.

Lawn care maintenance (and possibly patios)
Vlora: We both got this one. I think it was a running joke at one point. Why the hell do we seem like people who would be interested in lawn maintenance? I don't even have a lawn, and if I did it would probably end up like my single houseplant – dead. Shannon says patios may have been involved as well, which I don't remember, but hey, at least I kind of like patios, I guess? I don't particularly have a lot of people in my life who have patios, but I imagine they're nice. I don't remember if they offered us anything, but I'm finding it difficult to imagine that they would have provided us with a lawn and patio, so probably not. To be honest, I still find this whole thing hilarious, so thanks for brightening my day, lawn people.

Shannon: I'm like, "Susan, do I really look like I have a patio? Or if I did, that I'd care what it looked like? Get it together."

Beauty Products
Shannon: HAHAHAHHAHAHA. Oh honey, you've stumbled across the wrong damn blog.

Vlora: I didn't get this one, but I enjoy your daily posts about different kinds of foundation. No idea why you would say no to that tbh.

Medicine on Amazon
Vlora: I think this was just me? It may have been dietary supplements, but it was available on amazon, and it was weird. Yes, random company I've never heard of, of course I would like to take your questionable pills and link to them on my blog. I can't recall if they offered to provide me a test sample, but either way: strong pass.

Shannon: I do hope your mother/Nancy Reagan reminded you to "just say no".


Addiction Recovery
Vlora: This one was Shannon's, so I'll let her fill in the details. I would however like to say that I come to Shannon's blog for a lot of things but none of them include addiction recovery. Did you see her obsession with The 100 and The Hunger Games? If anyone needs addiction recovery, it's her. Apologies if you're an expert in this field, and I just failed to realize all this time though, Shannon.

Shannon: Oh shit. That is why they contacted me, isn't it? Because I really do need addiction recovery? This particular "offer" told me that I should be advertising recovery because "the holiday season is upon us", and I literally have no idea why that would matter. I low key want to email back and ask. For research, obviously.

Whoever Sarah Is
Shannon: I got an email once, addressed to Sarah. I don't know who Sarah is, but she is not me. I deleted it, because I didn't care about the book or Sarah. About a week later, I got a follow-up email. Or, Sarah did. Asking Sarah again if she might be interested, as this was the date of the book's release. I don't know if Sarah was interested, but Shannon sure as hell wasn't.

Vlora: I can see how they would get confused. Your names do start with the same first letter.

Furniture/Interior Design
Vlora: Okay, so I should probably mention that this company made it a point to connect their products to the theme of my blog, so they're already a step ahead of everyone else. They said that they would be interested in how I incorporate books into my living spaces or something along those lines (currently, I'm collecting books on the floor because I ran out of shelves, if that sparks anyone's creative muse). That's all nice enough. But obviously they wanted me to write a post about my ideas and link to their products, which is literally just free advertising with absolutely no gain for me or my followers. If I sell out, I'd like to at least, you know, actually get some money for it. Or shelves, so my books don't have to live on the floor anymore, have a heart.

Shannon: I am still waiting to be offered a mattress. This is totally applicable, since I read almost exclusively in my bed. Call me.

Guest Posts About Blood Sugar
Shannon: This could not be more useless for readers of my blog. I mean, sure, one or two might have diabetes, I suppose. But as a whole? Hard pass.

Vlora: I'm sure there are blogs focused on health that they could be contacting? I wonder what they were thinking. Is liking books associated with high blood sugar? We'll never know.

An Infographic about Moving to England
Vlora: I mean, I did move to England a year ago? I've already left again now, but at least I can sort of see where they got the idea I might be interested? The thing that confuses me the most about this is that anyone is so passionate about their infographic that they would ask people to advertise it. I think the person who contacted me wasn't even the person who originally made the graphic but their agent or something?? For a moment I thought the English government was behind it all or possibly the Queen??? and just wanted to animate people to move to England, but then I remembered Brexit, so that theory crashed and burned. I don't even know. I guess it takes a long time to make an infographic, and you really want people to see it afterwards.

Shannon: Pink lemonade just shot out of my nose, it was wildly unattractive. But I think you're right- they probably realized that they were stuck with this useless infographic, it took seven weeks to make, and now they'll pawn it on any poor soul willing to take the bait. Not today, Satan.


Stationery
Vlora: Okay, in all fairness this company actually offered me some sort of ecurrency to buy and test their products, and I guess letter writing is semi-related to books? Maybe? A little? I just did not have the time or energy to review stationery at that point in my life, but hey if you're really interested let me know. I can't say stationery is one of my great passions in life, but I do appreciate a good design. Not sure how they stumbled upon my blog though. Did I ever talk about stationery? Do I sleeptype posts about stationery I haven't noticed? We may never know.

Shannon: Maybe they thought that testing stationery could be your new fun way to procrastinate… 🤔

In seriousness, I got this too, and… why? Is it the "Paperless" thing? It tried to tell me it partnered with Kate Spade and Oscar de la Renta, but… if it isn't a tangible thing, why exactly do I care? Give me a purse or leave me alone.


Yet More Furniture
Vlora: What is it with all these furniture websites discovering book blogs? This particular company wanted me to create a post about my dream reading space, which at first glance seems fair enough. I like books! I like beautiful reading spaces! This is definitely relevant to my interests. You know what's not relevant to my interests? Pointless advertisements of products I don't know on my blog. This company yet again wanted me to link to their furniture while creating my dream reading space with no actual products to review and obviously no compensation. If y'all are interested in buying furniture, and you would like me to review it for you without testing it, because you think I'm in some way qualified, do let me know so I can get back to them. Otherwise, pass again.

Shannon: No free furniture, no free blog post. Still waiting on that mattress….

Books
Vlora: That sounds promising! Finally something we're familiar with. Book blogs – books, it makes sense, right? Think again. It's common procedure to offer a blogger a review copy if a publisher/author wants the blogger to review their book. According to Shannon, some people didn't get the memo.

Shannon: I mean, it's one thing to offer me a book. It's a totally different thing to ask me to buy your random ass book. Do you know how poor we as a community are? We have spent all our money on blogging and books and bookish crap, and now we are about three dollars away from living in a van down by the river. These clowns think I am going to go buy some nonsense on Amazon? And then review it? Looks like someone had too many cocktails at lunch.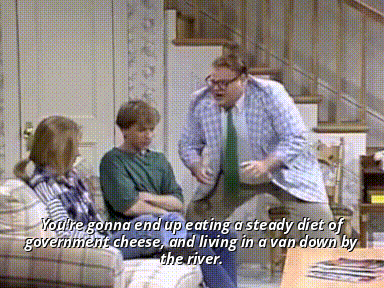 When they really need you to read the book
Shannon: Look, I get it, you want me to review your book. My review policy says that if I don't respond, that means "no". Do you know why? Because I lack time. And I don't have the desire to respond to all 927 emails a week I get asking me to review stuff, sorry. Most authors totally get that! This week, I have received my fourth email asking me to review some book. Spoiler: the best way to get someone to review your book probably isn't harassing them.

Vlora: This hasn't happened to me, thankfully. I try to respond to emails when I can unless they sound extremely dodgy, but sometimes I forget. In those cases I sometimes receive a follow-up, which is perfectly fine, but four emails in one week? I see how that could turn you off.

If you have a blog, what was the weirdest promo request you got? If you're a reader, which of these random requests would you be interested in the most? Anything in particular I haven't reviewed that you need to see? I'm taking requests. Make sure to stop by Shannon's blog It Starts at Midnight, or just send her a mattress to show your appreciation.