See? See! I'm not only telling you why I DON'T do stuff. Today you can get another unwanted and unasked for insight into how my brain works. Aren't you excited? I know I am.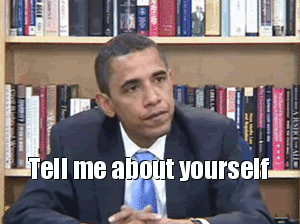 I'm 22, and I love reading Young Adult. I'm pretty confident that's not going to change anytime soon. It's not the only thing I read, but I think it's safe to say the majority of books I read are classified as YA. I know a lot of people already outlined their reasons for reading Young Adult as an adult, but I'll contribute to the discussion, because I feel like it, and because some people still view YA as lesser.

Misconceptions
Firstly, YA isn't a genre. I've seen it referred to as one, and I'm sure I've referred to it as one, but it's just not. Fantasy is a genre. Crime is a genre. New Age Horror Romance is a genre I just made up, but it's still more of a genre than Young Adult. Okay, I'll stop being a douche about it for a second and admit that, yes, I know what you mean when you refer to Young Adult as a genre. But first and foremost it's used (quite ingeniously) by marketing departments to categorize a book and target it at young adult audiences. I'm not saying there's no sense in that – children do have different requirements of books than adults, but I also don't think you can ever adequately define a reader age group for books – just because a book features a 12-year-old protagonist doesn't necessarily mean it can only be enjoyed by children, yet a lot of the time books are treated that way. I read a lot of adult books when I was still a kid, and I enjoyed them a lot. Good books can be enjoyed by all ages, and if a book doesn't work with audiences of different ages, it's probably not a very good book in the first place.

Who am I?
Books classified as YA are usually books about teenagers. So why do I find them so fascinating to read about instead of doing the smart thing and running in the other direction as soon as I read anything related to being a teenager? My answer is the same as most people's: your teenage years are the time you get to decide who you are as a person, what you take away from the experiences life throws at you and, most importantly, who you want to work towards becoming. I do think that you can and should change and grow at every age, and you definitely do not have to figure everything out as a teenager, but the fact remains that people often experience formative experiences during their teenage years. Character development is important to any book, but Young Adult books require it more than most.

Let's Experiment
It's entirely possible that this is my limited experience or I'm parroting something I've heard someone else say, but I get the impression that YA tends to be more inclusive of minorities and to be open to try new things. I'm not saying there's not still a long way to go, but Young Adult often takes more chances to challenge the status quo. Diverse books are a much better reflection of reality than non-diverse books, so it makes sense that people would enjoy them more.

The Writing
It's hard to generalize this, but YA writing is often direct, unassuming and clear. I'm not saying it's simple or less sophisticated than writing in adult books, because there's a lot of truly beautiful and clever writing in YA, but sometimes it's just more focused on getting the action across than sounding pretentious showing off how many alternative words for blue thesaurus spits out (I know, I know, X Young Adult protagonist's eyes are probably described as cerulean, azure, cobalt and indigo over the course of a single chapter, but you know what I mean).

I love reading books of all kinds, and I welcome it when I have to read something for university that I wouldn't usually pick up, but there's something about YA that keeps me coming back. I could say that I mainly read YA for entertainment purposes, but I've learned so many important things from Young Adult books that it wouldn't be an accurate statement. No matter what age, I will always be reading Young Adult books, and I will proudly display them on my shelves.

Why do YOU read YA? How do you feel about age marketing for books? Did I forget some defining characteristics of YA?