Welcome to November! Wow, that went fast, didn't it? Then again a lot of people seem to be comparing 2016 to a dumpster fire, so maybe you're looking forward to next year already. Either way, November means it's time for my favorite holiday of the year: National Novel Writing Month! If you're not familiar with the concept, NaNoWriMo is a challenge to write 50.000 words in one month. You don't really win anything at the end, other than bragging rights, so all it proves is that writers are masochists. Seriously though, it's great for inspiration and motivation.

In honor of NaNoWriMo, I figured what would be a better way to cheerlead than talking about all the various struggles writers and by writers I mean mostly me face. I already wrote a sarcastic post on writing struggles, so I decided it was time for a real one. I am nothing if not an optimist.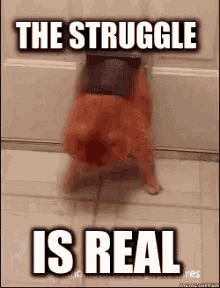 1. Isolation

Writing is not a naturally social activity. Oftentimes, we write alone. Some writers have friends with the same interests, but a lot of us aren't surrounded by other writers. Weirdly enough, not everyone wants to write a novel. I know, I can't fathom it either. I often feel isolated when I sit down to write by myself. It's part of the reason I love NaNoWriMo so much – for one month of the year, you feel like you're not the only crazy person out there and realize you're part of a community. It can be great to hang out and write with people in person, but it also already helps to have a chat of likeminded people you can word war or discuss your plot with.

2. Timing

I don't know what it is about having to write a term paper, but it always inspires me to write something fictional instead. Oh wait, I do know what it is – university essays suddenly seem so dry and restrictive when you could make things explode with your mind instead because that's totally what writing is. I always start working on my original stories when I should be writing something else instead. I may end up writing absolutely nothing for the essay I should be working on, but I'll still feel accomplished because I did write something after all.

3. Procrastination

I don't really have to say a lot about this one, do I? I am the BEST at procrastinating. Just search my blog for 'procrastination', I'm sure 90% of the posts will come up in the results. Ah well. Gotta be the best at something.

4. Life

I know 'I don't have time to write' isn't a valid excuse. Make time and all that. But… sometimes you actually don't have time. NaNoWriMo, for example, always seems to be one of the busiest months of the year in terms of life stuff. It can also be really hard to write when you're struggling with mental health issues and/or you're so exhausted from everything else happening in your life that you can't do anything but vegetate on your couch with some netflix in your free time.

5. Lack of Ideas

This doesn't happen to me much anymore, but sometimes you just sit down in front of a blank page and have no idea what to put down. I figured out that I usually get inspired by reading. Once I've started writing I will usually come up with plenty of scenarios and the hardest thing is to finish one story before finishing another one. What I do still struggle with, is to plot an entire story. I just cannot come up with ideas before I start writing for the life of me, but then I'll get stuck, because I didn't have a plan to begin with. It's something I'm working on.

6. Comparisons

We all compare ourselves with others constantly. While competition can be healthy, a lot of people again, me tend to take others' achievements out of context. Someone else may have written 10.000 words while you wrote 300, but they possibly also had a very detailed outline, no other commitments and don't care about typos as much as you do. You never know the circumstances of someone else's achievements. Maybe they've written a masterpiece while your last sentence is 'Samantha fell over the mountain of chocolate where is my chocolate how should I write without chocolate' or something like that, I don't know how your first draft looks like okay, but that maybe just means you're a much worse writer than them. SLOWER. I meant slower.

7. Spiral of Despair

We've all been there. You accidentally glance at the word soup you wrote at 2 am the night before and question your ability to write a novel, a full sentence, or even your own name. It happens. Crippling self-doubt or megalomaniac overconfidence are the two states of writing. There is no in between.

8. Our of Chocolate

This, unfortunately also happens, and it is not something to be taken lightly. Always make sure you stock up on chocolate. How else are you going to write?

9. Food

While we're on the topic, food can become a problem. Chocolate is fairly uncomplicated, but every once in a while you should probably eat something else. Something that may need to be prepared. Unfortunately, cooking takes time, and who really has time for anything while they're trying to invent a new world. It's always a good idea to plan ahead and look for some simple recipes or possibly even prepare some easy meals you can freeze. Of course, if you've been reading this blog for a while you'll know I'm not good at planning ahead unless it involves having an existential crisis about my future, so I mainly just fail at this.

10. Getting Started

Once I get started I'll keep thinking of new ideas, but to actually get started takes a lot of effort and motivation. Especially since you have to do it again and again and again if you ever want to finish anything. This circles right back to the first point for me, because if I have a group of people I can rely on to make me feel guilty about all the time I spend not writing while they are halfway to finishing their novel, I'm much more likely to start writing than if I'm left to my own devices. Luckily, this has become a little easier since I moved to England, because there's a creative writing society at my university. So… I'll get started now.

Do you struggle with any of these? What are your biggest problems when you're writing/trying to get started? How's NaNo going, if you're doing it? Personally, I tripled my word count yesterday, which puts me at… 900 words.